About Us
DENPRO may be a new manufacturer to be listed onto the NHS Framework Agreement for PPE, but that doesn't mean we're new to the industry. As a division of Denroy, one of the world's leading innovators of high-tech, critical components for the aerospace, medical, defence and automotive industries, DENPRO has over 50 years of experience and expertise under the belt.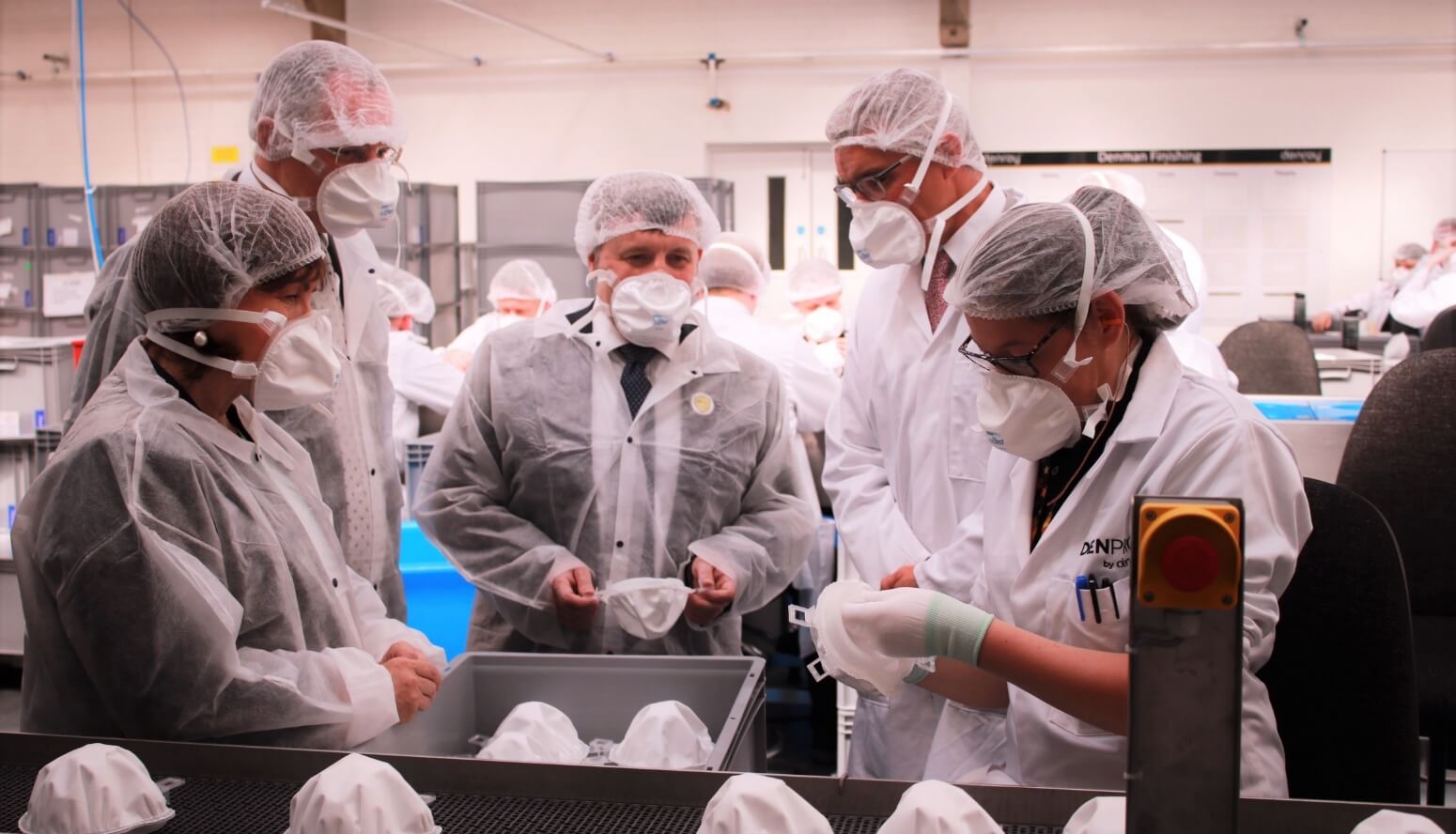 Our Vision
To be the most sustainable PPE supplier offering a range of superior products to meet healthcare needs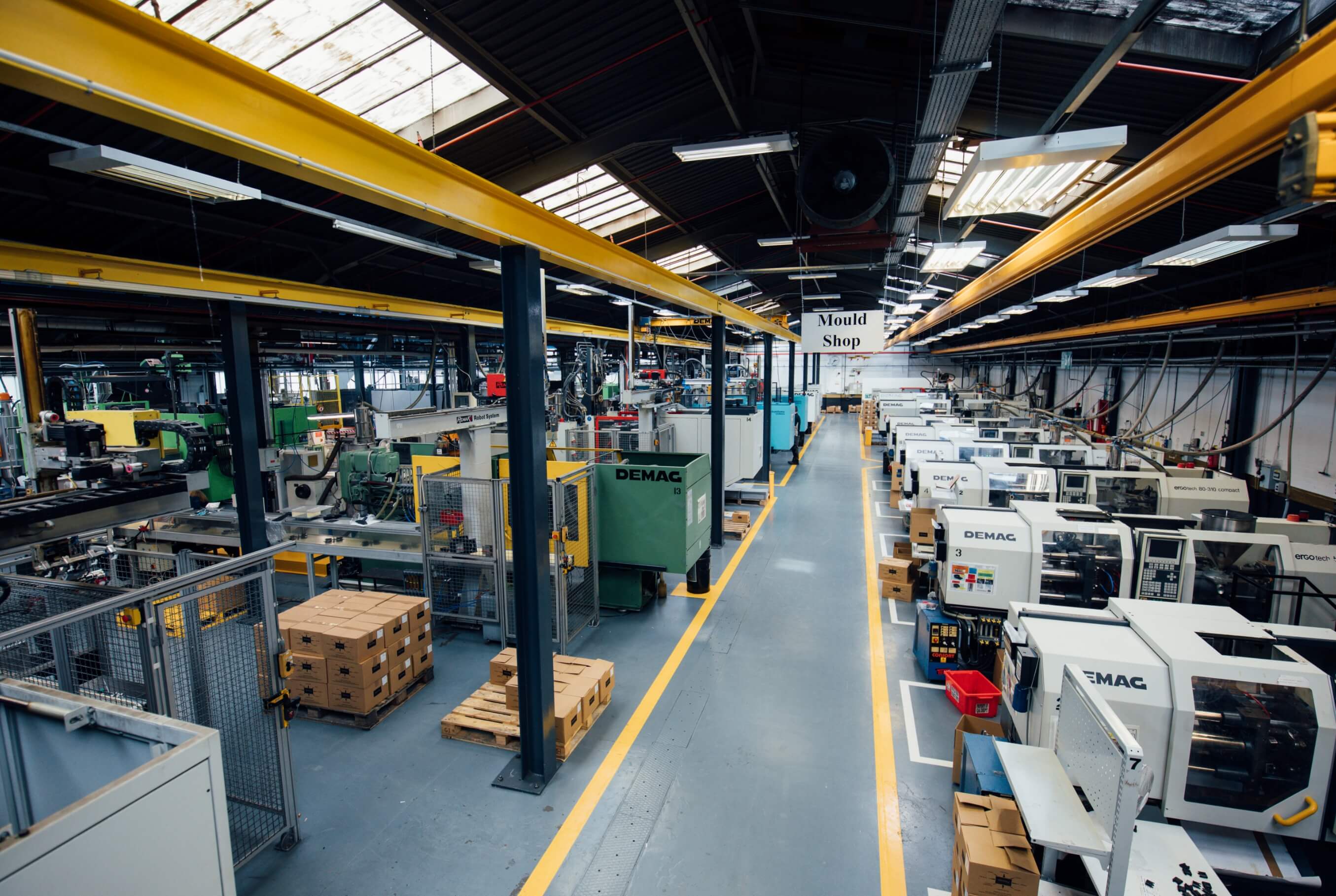 Denpro has over 50 years of experience
When it comes to innovative design, engineering, and injection moulding, Denroy are the experts. A force to be reckoned with, the Denroy Group is a multi-award-winning manufacturer with notable accreditations such as SC21 Gold for five consecutive years and EFQM 6 Star for organisational performance.

Some of you may know Denroy better as the manufacturer to sister company, Denman, the world's most iconic hairbrushes. Based in Bangor, Northern Ireland, the Denroy Group is a privately owned family business founded by the Rainey family in 1972. Both Max Rainey OBE and Dr John Rainey MBE have been recognised in the Queen's Honours List for their outstanding contributions to Economic Development in Northern Ireland.
From fighter jets and forklifts to frontline heroes.
The Denroy Group (encompassing the Denroy, Denman and DENPRO divisions) is proud to be the manufacturer of plastics components used in fighter jets, passenger planes, forklift trucks, medical devices and over 100 other applications.
As a manufacturer, the company specialises in all forms of injection moulding, machining, thermoforming and additive manufacturing for precision industries such as Aerospace, Defence, Medical, Commercial and Automotive. With around 300 members of staff across 2 sites in Northern Ireland, the Denroy Group has the expertise to take products from concept through design, development, prototyping and testing, and finally to manufacturing, finishing, assembly and quality assurance.

With a UK state-of-the-art manufacturing facility at Denroy, the DENPRO FFP3 masks have been expertly designed and engineered to offer PPE with clinical grade protection. This reassurance, coupled with the high-tech quality gained from aerospace engineering expertise, has projected DENPRO to the forefront of the healthcare industry and beyond into infection prevention control and other sectors. The portfolio of masks include the DPL01, DPL01 PLUS and DPL02 PLUS Premium FFP3 NR Disposable Non-Valved Cup-Shaped Half Mask Respirators. With patented structural design, the DENPRO masks offer high fit test pass rates, optimum protection, and a secure and comfortable fit, making them truly unique and revolutionary within the market.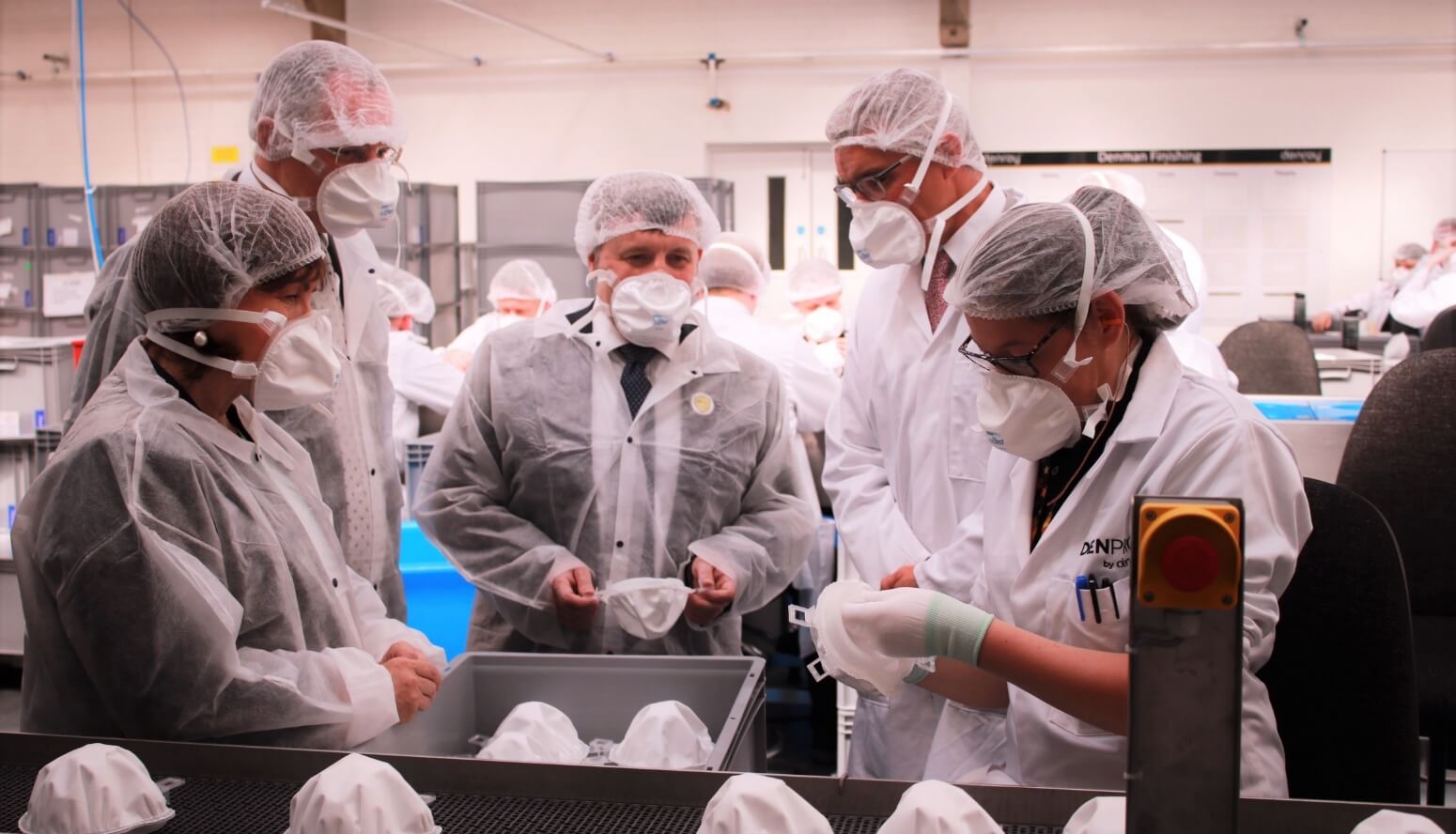 Our values Innovation Leadership Dependability Relationships Respect

Teamwork